NumXL allows you to directly use its functions within your Excel sheet in the same way you would with built-in Excel functions.
In order to illustrate the use of a NumXL function within an Excel sheet, consider the following example: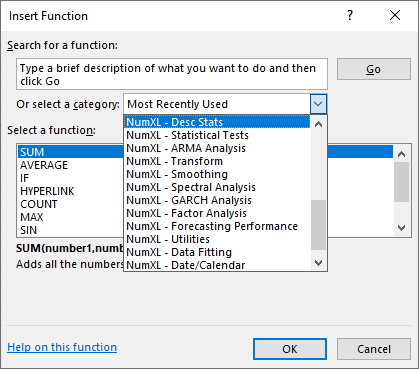 Open MS Excel and create a series of 20 numbers.
Using the Excel toolbar, Click the "Insert function" field (labeled "fx").
An "Insert Function" Dialog pops up.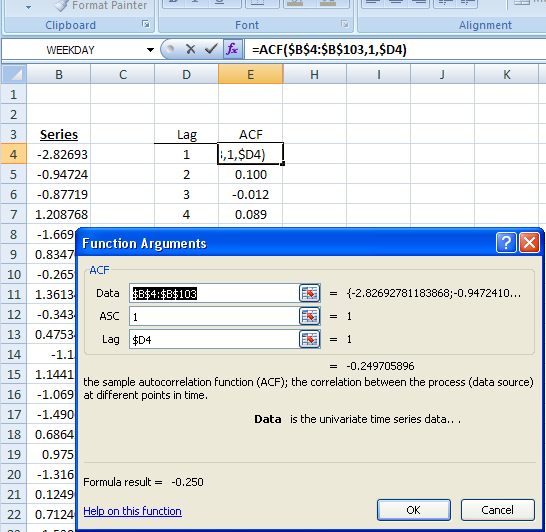 Using the dialog fields, fill in the function input by selecting cells from your worksheet.
For more information about this particular function, click on the "Help on this function" hyperlink to bring up the help file.
Once you are done, click OK.