Uninstallation Guide
Using the NumXL installation program, we can remove/uninstall NumXL components from your local machine.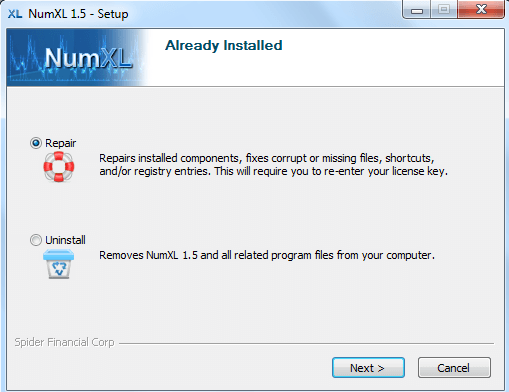 The setup program detects the existing installation and presents you with two options: Repair and Uninstall:
The "Repair" option troubleshoots installation problems: missing/corrupted files, menu shortcuts or registry settings.
The "Uninstall" option completely removes NumXL (all files and settings) from your computer.
To proceed with the uninstall process, select "uninstall" and Click "Next".
Next, the uninstall program is launched. To proceed, click "Next".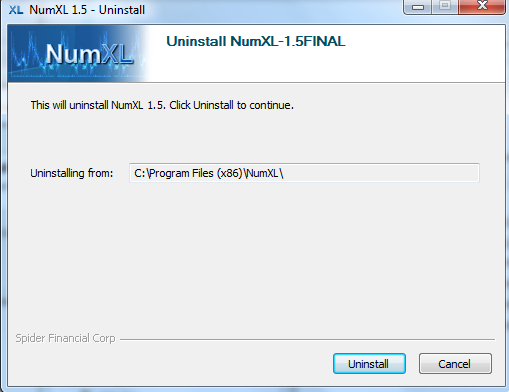 The program displays the detected installation directory for final review. To continue, click "Uninstall". The uninstall program begins removing NumXL components from your computer, displaying details along with the progress bar. Upon completion, the installer displays the status report. Click "Finish" to conclude the installation.