Question:
When I try to activate my license key using the direct method, the license server is reported a network timeout error.

The License server is taking too long to respond. Network timeout, please try again.
Answer:
Occasionally, the license manager pops up an error message stating a "SYNC ERROR" or "Network Timeout" issue. This error is either due to a slow network connection with our central server (located in the US) or because our central server is experiencing a high load.
In sum, there is nothing wrong with the installation or the software. This is a temporary problem, and we suggest that you simply retry the operation (i.e., press "Retry" on the dialog box).
If you are still having issues activating your license key, you may wish to use the alternative (manual) activation scheme (I.e., the second option in the license manager main window).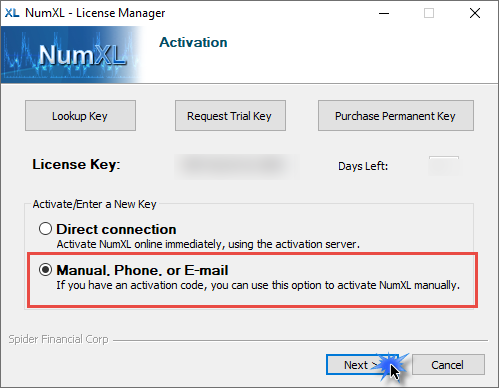 The manual activation scheme window shows your information and gives you an option to finish the activation on our website.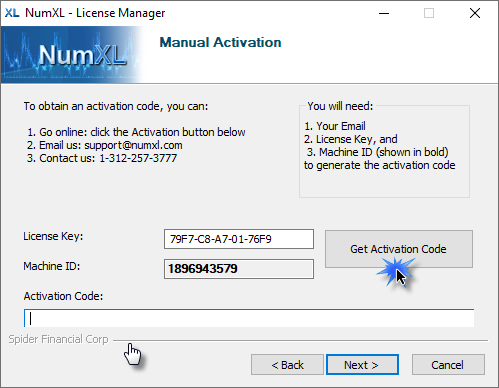 Click the Get Activation Code button. The License manager launches from your web browser and opens a form on our website.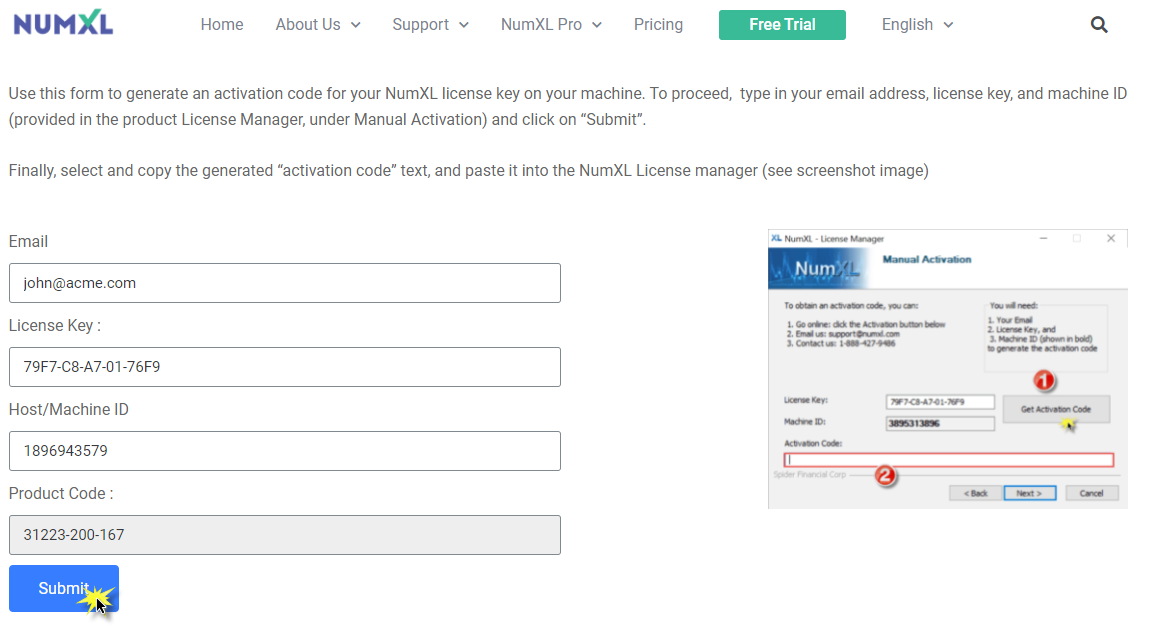 The fields on the form are already populated with your license and machine information, so you just need to click the Submit button to generate the code.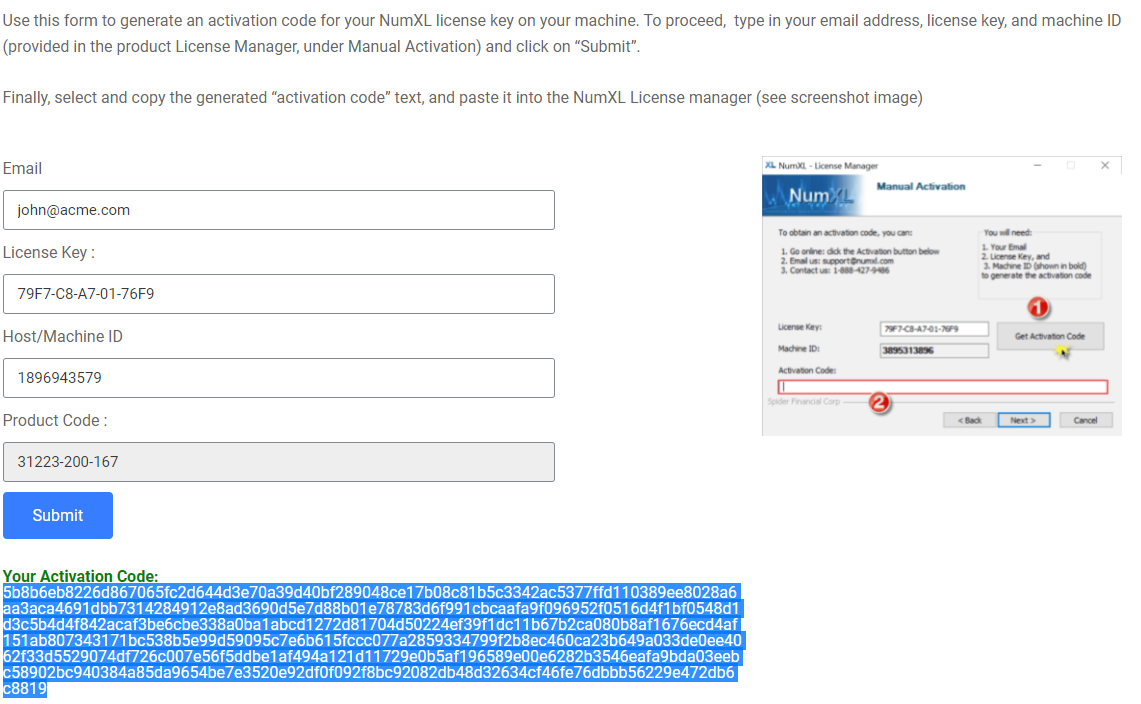 Now, select and copy the generated code to your clipboard, switch back to the license manager, and paste the copied code into the field shown below.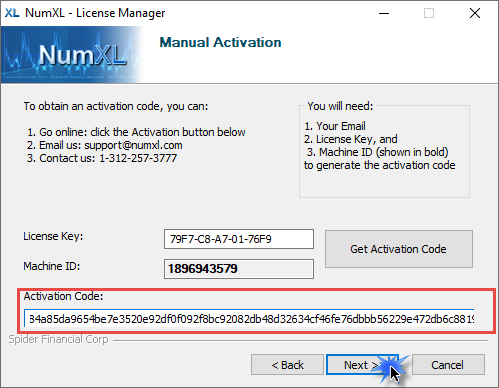 Press the Next button to finish the activation.
To learn more about license activation, check out the License Activation page in the Getting Started manual:
Remember, we're here to help you. Feel free to contact our support team for any inquiries you might have.